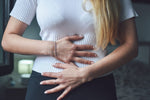 The types of food you eat can have a huge impact on your hormones and your gut microbiome, or the bacteria and fungi that help regulate your digestive and immune systems. Along with many other aspects of your health, your diet impacts your likelihood of contracting recurrent UTIs, which can be painful and negatively impact your quality of life.
What foods help prevent UTIs?
Good news! The diet that best targets UTI prevention has many other health benefits as well. This means you'll be killing two--or more--birds with one stone if you take these tips to heart and start implementing them right away. 
Anti-inflammatory diets like the Candida diet are the best options when it comes to maintaining good bladder health. This diet focuses on reducing your intake of sugar, gluten, alcohol and certain types of dairy. Instead of eating these things, you increase your intake of healthy fats, lean proteins, probiotics and non-starchy vegetables. 
Non-starchy vegetables include spinach, Brussels sprouts, zucchini, onion, eggplant, broccoli, green beans, celery, arugula and cucumber. Other examples of foods that will do wonders for your gut microbiome include leafy greens like kale, probiotics like yogurt, sauerkraut, kimchi, and lots and lots of water.
What if you already have a UTI?
While there is not a direct link between your diet and UTI prevention, your diet influences the pH level of your urine, which plays a large role in how you contract infections. Therefore, it is important to focus on finding foods that will not exacerbate existing symptoms. These include spicy foods, acidic foods like citrus fruits, foods with caffeine like coffee, energy drinks and artificial sweeteners like Splenda. 
If you are unfortunate enough to join the ranks of the more than 50% of women who contract UTIs during their lifetime, there are trusted and effective products on the market that can help mitigate the symptoms. However, hopefully, by implementing these dietary tips, you can avoid the pain of UTIs altogether.
In Conclusion
Some of these food suggestions might sound familiar, and that's a good thing! It means that the same foods you've been told to eat and know you should be eating to improve your overall health and to live a healthier lifestyle that will lead to longevity can also help treat UTIs. Adding some of these foods to your diet will not only help to treat and prevent UTIs, but will also ward off infections and maladies of all kinds.
To supplement your diet perfectly we have created our unique Candida Complex which:
✅ Fights Candida and other microbes
✅ May help with UTIs 
✅ Improves oral health