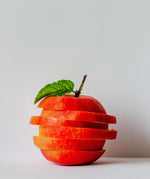 Apple cider vinegar (ACV) is nature's wonder drug.  This simple, natural substance holds the key to improving your life, reducing your pain and improving your appearance. Some of the known benefits of ACV are discussed below, but as it is a natural remedy, you may find it helpful for other uses.       
1. Lowering Blood Sugar 
According to American Diabetes Association studies, 2 tablespoons of ACV at bedtime lowers the fasting blood sugar concentrations for Type 2 diabetics. Diabetes Care says that ACV decreases post-meal blood sugar spikes for Type 1 diabetics.
2. Healing Infected Teeth or Gums 
Acids detoxify which heals infections.  Sip the vinegar 2-3 times a day, swish it around in your mouth, and spit it out.  Don't swallow after gargling. The ACV is washing away infection.
3. Losing Weight  
Many studies show ACV helps weight loss. There is one by the Medscape Journal of Medicine and another by the American Diabetes Association. Taken regularly in water or juice, ACV helps you feel full so you eat less.
4. Lowering Cholesterol  
According to some studies, including one cited by WebMD, and another by Healthline, half an ounce of ACV once a day reduces LDL or "bad" cholesterol.
5. Helping Acid Reflux 
A survey at Earth Clinic found ACV to be the best home remedy for controlling heartburn or acid reflux. Results suggest taking a couple of tablespoons diluted by water before a meal or when you suffer heartburn.
6. Sore Throat 
Acids in ACV detoxify and heal infections and can ward off a sore throat if taken at the first sign of trouble.  Mix half a cup of water and half of ACV and gargle.
7. Digestive Distress  
For diarrhoea or indigestion, ACV may be the cure.  A number of websites, including Reader's Digest, suggest mixing ACV in water and taking it to soothe your savage stomach.
8. Food Poisoning  
Bacteria or other toxins cause food poisoning. The University of Maryland Medical Centre says it can be treated with 2 tablespoons of ACV mixed in warm water and taken several times a day.
9. Sunburn 
ACV treats sunburn.  Either spray yourself with a spray bottle filled with a mixture of ACV and water or take a cool bath diluted with ACV. 
Folklore says that ACV treats or cures everything from heart disease to cancer.  The germ-fighting properties of its high acid content make it effective in treating most ailments caused by bacteria. Although more costly remedies exist, apple cider vinegar is natural and inexpensive. It should be at the centre of your home remedy shelf.  
Here at Twenty First Century Herbs we have sourced the highest quality ingredients to bring you our Apple Cider Vinegar Complex™️
Apple Cider Vinegar Complex - UK Made - Free Shipping!