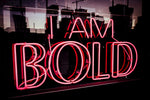 Whether it is a New Year's resolution or a spontaneous decision when you get the wake- to improve your health, don't delay taking action. Here are ten ways that you can jump on the inspiration and start making changes to improve your health today.
1. Exercise tonight  
There's no time like the present. Exercising does not need to be a time consuming or an expensive activity. Push through the excuses and just get moving. Getting started with exercise can be as short as a ten-minute online free fitness video. Consider checking out videos from fitness trainers like Betty Rocker or Anna from Pop Sugar online videos. Good online instructors are those who will provide safety tips along the way. Remember that, ultimately, you are responsible for choosing exercises that you feel are safe for you.
2. Walk outside 
Consider a dose of fresh air to fill your lungs and clear your head. Going for a short walk around the block or office provides both mental and physical health benefits. Grab a colleague or family member for additional motivation, or just go alone and enjoy the peace and time to yourself. Often taking a walk can give you that much needed time to ask yourself some of the questions that really matter and stop thinking about life's mundane stuff!
3. Book a health appointment 
While you're busy at work doing what you need to do for others, take a minute, and book yourself an appointment for yourself. Maybe you're due for a medical appointment to update your cancer screenings or update blood-work, to screen for diabetes or elevated cholesterol, depending on your age.
Also, consider a dentist, optometry, or physiotherapy appointment to keep yourself healthy. If you have the means, perhaps a massage therapy, reiki, or an acupuncture appointment would help you feel your best.
4. Check your blood pressure 
Although a health care provider such as your doctor or nurse practitioner is required to diagnose high blood pressure, you can be proactive and keep an eye on your own blood pressure readings. Pop into a pharmacy on the way home from work and see what your readings are.
Typically a blood pressure guideline is posted near the blood pressure machine, so you'll know if you are above or below normal. If there are any questions or concerns, be sure to follow up with your medical provider.
5. Be aware of your alcohol intake 
It's easy to enjoy a glass of wine, beer, or spirit of their choice after work. However, take a good look at how much and how often you are consuming alcohol. If your alcohol intake is above and beyond the recommended guidelines, consider cutting back.
Typically, health care professionals advise no more than 15 drinks per week for men and a limit of 10 drinks per week for women. If your alcohol intake is within the guidelines, but you are left feeling fatigued, depressed, or generally unwell after drinking, then it's a good sign that you are drinking more than your body can manage.
No matter what age a person is making healthy changes now can help create positive habits that can last a lifetime. If you have an inkling to take better care of yourself, there's no need to wait another day. Get started today to be the best you can be.
Also, it's not too late to consider taking our Summer Essentials to help kick start your healthier lifestyle today!