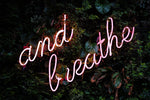 Lungwort Complex™️ has quickly become one of our best selling products, and with good reason - it works. Just take a look at the verified product reviews and it's easy to see why everyone's talking about it during these turbulent times.
Here's the latest video review that was sent in to us by Roxy.


We get asked a lot for a deeper dive into what's in the product, so here is a little history about the ingredients and how they can help.
Lungwort Pulmonaria officinalisis, commonly known as Lungwort is an herbaceous evergreen plant of the genus Pulmonaria. Lungwort is a traditional herbal remedy with a wide range of possible health benefits. It is mostly used to treat respiratory disorders such as coughing, bronchitis, and asthma. It has been used for many years and anecdotal evidence as well as analysis of its chemical constituents recommends it has a role to play. Lungwort's high mucilage content is known to be useful in respiratory conditions, namely asthma and, in particular, chronic bronchitis. While there isn't a ton of research currently available, it is widely accepted that lungwort can be used by people with these conditions, in conjunction with doctor recommendations, as a complementary approach. In traditional medicine, Lungwort was used to treat lung diseases such as cough, grippe, catarrh, hoarseness, cold, asthma and even tuberculosis.
Lungwort - is said that the herb has antibiotic effect against chest infections, and during these troubling times surely that's got to be a good thing!
Mullien is the most popular and versatile species of mullein native to Europe, West and Central Asia and North Africa and introduced in the Americas and Australia to help suppress coughs, soothe and ease lung congestion and combat headaches, haemorrhoids and diarrhoea. In the 16th century, Mullein leaf extract was used as a treatment for tuberculosis in Europe. It was extensively believed that when mullein was used in initial stages of the disease, it could bring about a full recovery. In the 18th century, research identified that mullein relieved the symptoms of several tuberculosis patients at St. Vincent's hospital in Birmingham, England. Today, scientific experiments and medical studies have shown that mullein has expectorant and anti-bacterial properties, both of which are essential for treating respiratory disorder. According to medical researchers, saponins present in mullein give it its expectorant properties which makes mullein tea a wonderful home remedy for flu or a cold with lots of congestion. It also helps to reduce the amount of mucus produced in body and decreases congestion. Taking Mullein can help you combat a number of respiratory ailments and conditions like cold, cough and bronchitis. It can also offer relief from sore throats whilst Its anti-bacterial properties reduce inflammation and infection, discard excess mucus from the throat and nasal passages.Not only is it a mild relaxant for the lungs but also a mild demulcent that calms inflammation and dryness – often the causes of irritation for people with smoke exposure.  
Mullein - Ingredient of Lungwort Complex - Holistic support for respiratory health.
Coltsfoot commonly known as Tussilago farfara is a low growing perennial herb native to England and found in abundance in along the sides of railway banks, in wet ground, on poor stiff soils and in waste places. The single flowers are held on scaly, crimson stems. As these start to die back, flat-fans of dark green leaves appear. These leaves are silver-white on their undersides. Historically, the plant has been used medicinally as a remedy to provide relief from chest. The leaves contain high levels of sodium, calcium and magnesium. Coltsfoot has a soothing expectorant and antispasmodic action which can be effective in the treatment of acute or chronic bronchitis, irritating coughs, whooping cough, asthma and pulmonary complaints. It reduces non-productive coughs and soothes dry, irritable airways. Its has a role in most conditions of the respiratory tract, including the chronic states of emphysema and silicosis. The mucilages supply the soothing action while the sesquiterpenes are spasmolytic. The triterpene saponins in the flowers provide a stimulating expectorant action. Antibacterial activity has been documented against various Gram-negative bacteria including Staphylococcus aureus, Proteus hauseri, Proteus vulgaris and Pseudomonas aeruginosa. 
Coltsfoot - A natural herb in Lungwort Complex™️
Elecampane, Inula helenium, is a widespread plant species belonging to the Sunflower family. It is native to Europe and the species name helenium can be traced back to Greek mythology. It was named after Helen of Troy, who is supposed to have carried elecampane flowers with her when she was kidnapped from Sparta.
Elecampane root was one of the chief remedies for advanced chest diseases and has a long record for clearing old coughs, especially of tuberculosis. It has also been widely used a treatment for cold, congested conditions such as arthritis, rheumatism and bronchial conditions.

Nicholas Culpeper wrote 'Elecampane relieves cough, shortness of breath and wheezing in the lungs'

Elecampane has astringent and antimicrobial properties, which may act against bacterial infection, Evidence supports the traditional reputation for Elecampane being effective for coughs, colds and in the bronchial tubes and the lungs. The roots and rhizomes contain sesquiterpene lactones that have been shown to have potent healing, antiseptic and relaxant properties (British Herbal Medicine Association: British herbal compendium, Bournemouth, 1992, BHMA)

Elecampane is an effective cure for many types of respiratory ailments, including bronchitis. The roots expectorant, anti-inflammatory and warming properties that help break up congestion and calm coughs. Frequent intake of elecampane root decoction can relieve symptoms of chronic bronchitis, asthma and other chronic lung conditions. Its antibacterial property is so effective; it kills the organism that causes tuberculosis.
Elecampane - plant species in the sunflower family Asteraceae
Our team of experts have used all their combined knowledge to source the highest quality of ingredients and proudly bring you Lungwort Complex™️:
This blend has been perfected over the years we have ran our clinic to use optimum quantities of all plants giving holistic support to the lungs.
These ingredients have been traditionally used to help:
✅Treat breathing conditions
✅Ease the symptoms of a cough
✅Treat lung conditions such as tuberculosis 
✅Reduce fluid retention
✅Fight kidney and urinary tract infections
✅Improve digestion 
Shop Lungwort Complex™️ today 
Lungwort Complex + FREE Delivery!